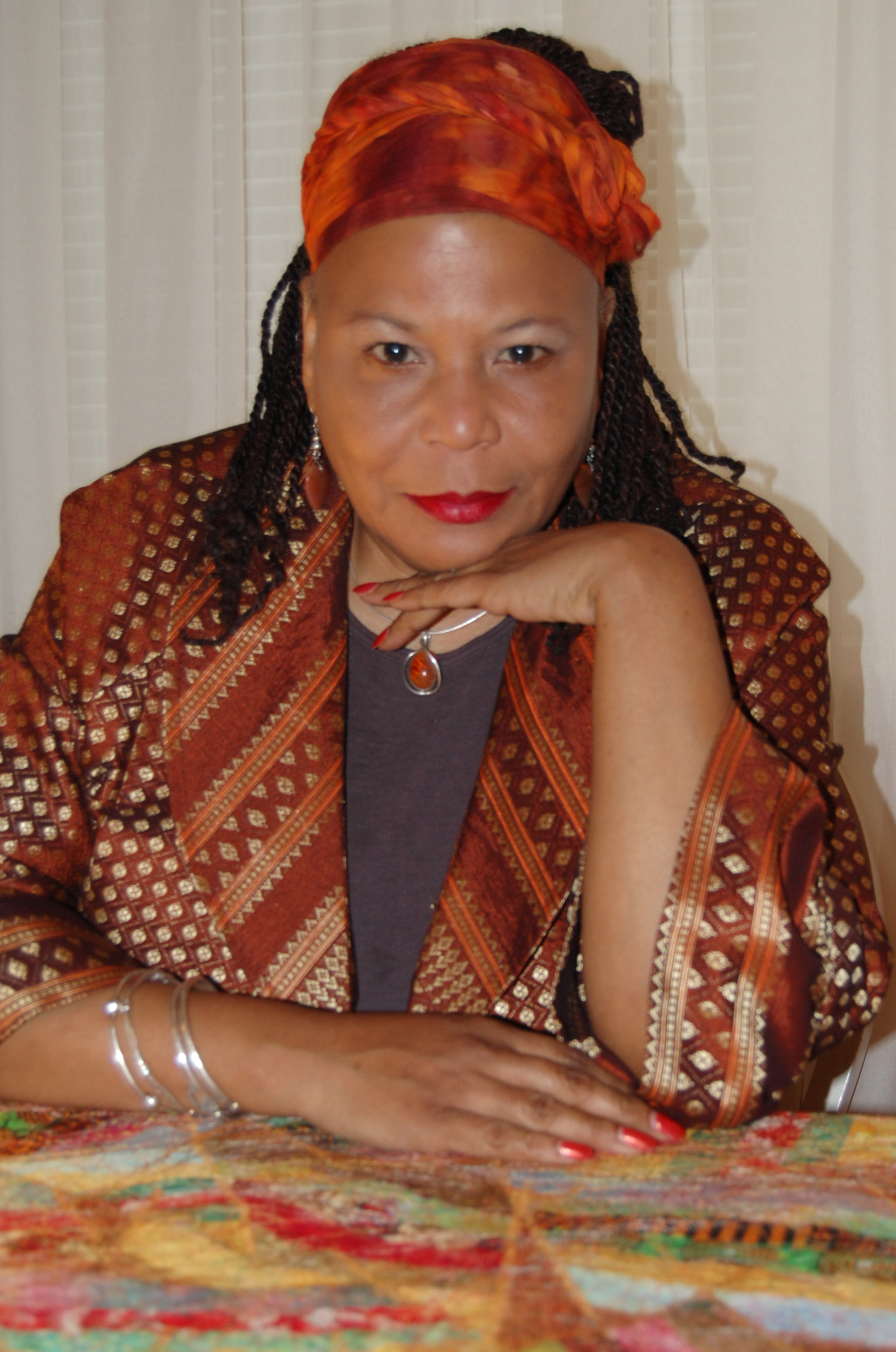 I began my artistic journey as a self taught abstract painter using color and movement to express emotions. Layers of transparent colors with symbolic marks danced across the canvas holding my secret thoughts. The works of Kandinsky and Gauguin taught me how to use color while I learned how to create movement through the works of Pollock. These artistic ancestors' voices challenged me to develop the spiritual and rhythmic sound that is the basic of my work.
In 2000, I was selected to participate in the 2001 Biennale Internazionale Dell'Arte Contemporanea at the Fortezza da Basso in Florence, Italy. I designed a series of story quilts about the lives of African Americans during the Colonial and slavery era. I used a modified log cabin quilting pattern around ghostly digital images. The West African fabrics represent African American lineage, while the roaming stitch throughout is the journey we still are traveling in search for a better life and freedom. Over time, the story quilt evolved into abstract textile thread paintings or art quilts that combine a personal love of painting and sewing.  Today, I continue to design abstract textile paintings that are rich in color, texture and celebrate the rhythms of life.
In order to explore mythology and spirituality stories I also design and build large installation projects where the viewers can interact. These mix media installations projects were created mostly for the annual Dia de los Muertos (Day of the Dead) exhibitions curated by Rene and Rio Yañez held at SomArts Cultural Center in San Francisco, California.
My textile paintings have exhibited national and international.  In 2010, Summer Fusion was published in the book titled Artistic Expressions of Quilters of Color by the Ebony Stitchers Quilt Guild of Decatur, GA.  In 2011, I was acknowledged by the Alliance for California Traditional Arts Apprenticeship Program as a Master Artist working with Helen Anderson, apprentice in the traditional art form of African American Quilting.  Also I received from the Center for Cultural Innovation – Investing in Artists Grants Program 2011 – Round VII Visual Arts, Crafts and Literary Arts for the acquisition of Artistic Equipment and Tools.  Last year, I was awarded a grant from the City of Oakland Cultural Funding Program as Individual Artist Project working with the Friends of the African American Library and Museum at Oakland to create historical story quilts about Northern California African American Woman involved in the Civil Rights Movement.
Born in Biloxi, Mississippi; I lived in Hempstead, New York until 1979.  I earned my Master of Fine Art from John F. Kennedy University and a Bachelor of Fine Art from Holy Names College.  I currently reside in Oakland, California.
So the journey continues . . . . .